Join a Catalyst project team
---
It's not too late to join a Catalyst project team as an
MIT DHIVE intern for summer '22
—The MIT DHIVE Catalyst Track, offered in partnership with MIT linQ's Catalyst program, is a new and exciting internship opportunity need-driven biomedical technology innovation. Interns discover how unmet needs are identified and evaluated as innovation opportunities. Through this process, interns will assess the current solution landscape, identify gaps, assess the value of filling those gaps as the basis for developing student-led entrepreneurial opportunities.
---
Catalyst is currently recruiting MIT students excited in developing and applying their skills to solve real world health problems. All students are eligible.
Perform hands-on research and prototyping
Explore the intersection of engineering, health care, and business
Grow a diverse network and get expert mentorship
Be challenged and see results
Projects typically require a minimum commitment of 8-10 hours per week which may include a mix of laboratory based and remote work. A wide variety of skills are learned by participating students. Students may receive a stipend or credit for their participation.
Inquire about opportunities
Catalyst is a unique program that brings together a wide range of expertise and experience to identify and solve important health needs. Depending on the project, the team might include physicians, social workers, engineers, bioscientists, designers, etc.
Your experiential learning with Catalyst
The central core of your experience will be participating as a member of a Catalyst team. We will work with you and other members of your team to determine your specific roles and responsibilities, and will adjust them along the way as you gain experience. In the past, roles have included design and prototyping, interviewing customers, gathering background research, running experiments, writing algorithms, and more. As a program, we have gained experience in remote communication and logistics required to create an optimal experience for student participation (e.g. use of online lab workbooks such as Benchling; communication tools such as Slack, Zoom and Basecamp). We are usually able to provide funding to support students in purchasing prototyping or other materials and to ship items to allow at home experimentation.
As a student researcher on a Catalyst team, we expect you to commit 8-10 hours per week, meet regularly with your team, and participate in bi-weekly meetings with your working group. (The working group includes project team members plus 2-4 Catalyst faculty mentors.)
Additionally, beginning in Spring 2021, Catalyst in collaboration with the MIT Abdul Latif Jameel World Education Lab (J-WEL) will conduct bi-weekly professional development sessions for all researchers from all teams to build a sense of community, provide mentoring on topics relevant to building your capacity to work independently, engage effectively with a diverse range of professionals and assist future career development.

In Catalyst projects, you will engage with and be mentored by professionals drawn from many local health-related institutions (academic, clinical, and business) and the Boston Veterans Affairs Healthcare System.
The selected projects are designed to impact the health of people without taking decades to come to fruition. Your skills and contribution will lead to real world applications of technology and novel approaches to healthcare.
Through your work, you will be exposed to and participate in a broad range of approaches to advance projects (human centered design, customer discovery, human studies, patenting, etc.) that complement technical/scientific approaches.
"The OSA project has been a great experience to work with people from many different backgrounds and to be able to get feedback from them. This project also opened my eyes to medical devices. I never thought I would enjoy working on medical devices, but after this semester, it is an area I want to continue to work in and contribute to."
Kylie Gallagher, MIT Department of Biological Engineering, Class of 2021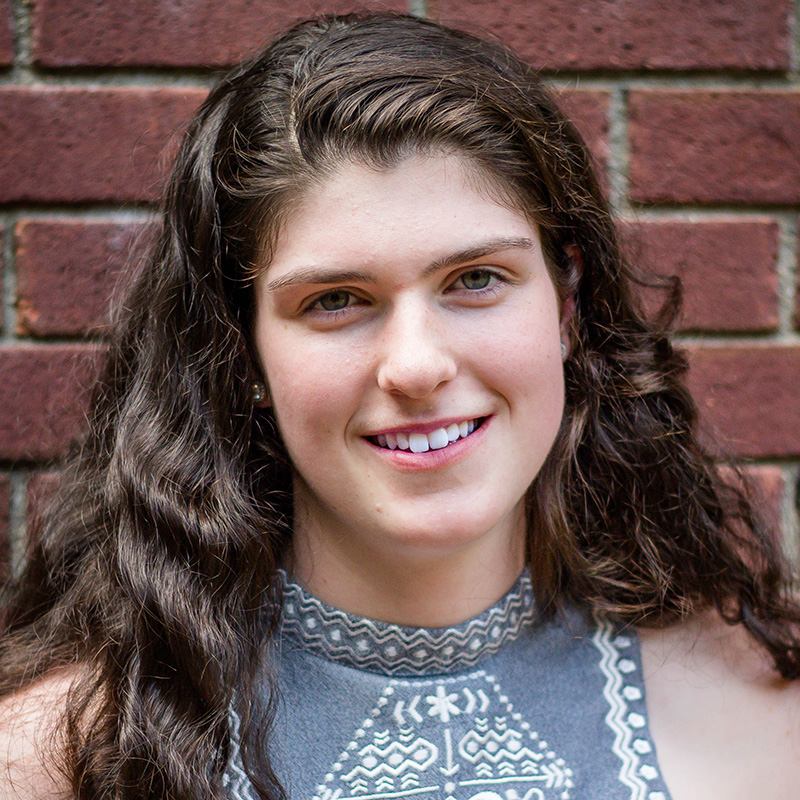 First person
The Catalyst research experience
In these five short videos, undergraduate Catalyst researchers describe their experiences: learning from people with diverse expertise, getting hands-on research and prototyping experience, exploring career paths, and discovering the exciting possibilities of medical device innovation.
Join a Catalyst project team
Based on your interest, experience (if any) and team needs, we will match you with one of the ongoing Catalyst projects:
Novel device for treating obstructive sleep apnea (OSA)
Reducing the incidence of sexually transmitted disease
Preventing dehydration in vulnerable populations (e.g. the elderly)
Facilitating and accelerating veteran access to mental health clinics
An ultrasensitive portable test for malaria surveillance
A novel device to detect pathogens in sneezes
Learn more and get started
Interested in joining a Catalyst research project? Ready to expand your horizons, grow your network, and raise your innovation game? Get started here or contact Melissa Parrillo, Catalyst program manager, at parrillo@mit.edu.
Dates
Cycle 1
Apply by Monday, February 8
Interviews Friday, February 19
Invitations to join teams week of Feb. 22
Cycle 2
Apply by Monday, February 22
Interviews Friday, March 1
Invitations to join teams week of March 8