Developing the people and ideas that will drive healthcare innovation
Catalyst projects involve Fellows and their international teams of collaborators. They focus on identifying unmet medical needs that can be addressed by new biomedical technologies, and launching projects to develop them.
Catalyst projects are shaped by the MIT linQ Innovation Method. This unique method accelerates and heightens the potential for innovation impact by—
Helping teams to identify and precisely define medical needs
Compressing development time by engaging diverse lifecycle expertise (such as businesspeople, healthcare professionals, and public leaders as well as academic researchers)
Encouraging strategic decisions about actions and resources
Enabling project teams to become agents of change
Two phases to accelerate innovation
The full program comprises two phases, with a new cohort recruited annually to begin Phase 1.
Phase 1: Discover new project opportunities (6 months)
With guidance from a diverse team of mentors, a cohort of Fellows work together to and validate unmet needs, generate solution ideas matched to those needs, and outline a plan to develop and deploy their solution.  The deliverable for Phase 1 is a portfolio of project proposals.
Phase 2: Project execution (~1-3 years)
Phase 2 focuses on starting and de-risking projects to bring the innovation opportunity from an idea to implementation and impact.
Obstructive Sleep Apnea (OSA)
Obstructive sleep apnea (OSA), a common, chronic health condition that is prevalent and underdiagnosed, lead to daytime fatigue and drowsiness and are associated with serious health consequences such as hypertension, heart failure, motor vehicle accidents and premature death. Current treatments are underutilized because they're cumbersome and uncomfortable. The OSA team is developing a novel, comfortable solution that will make compliance easier and more effective.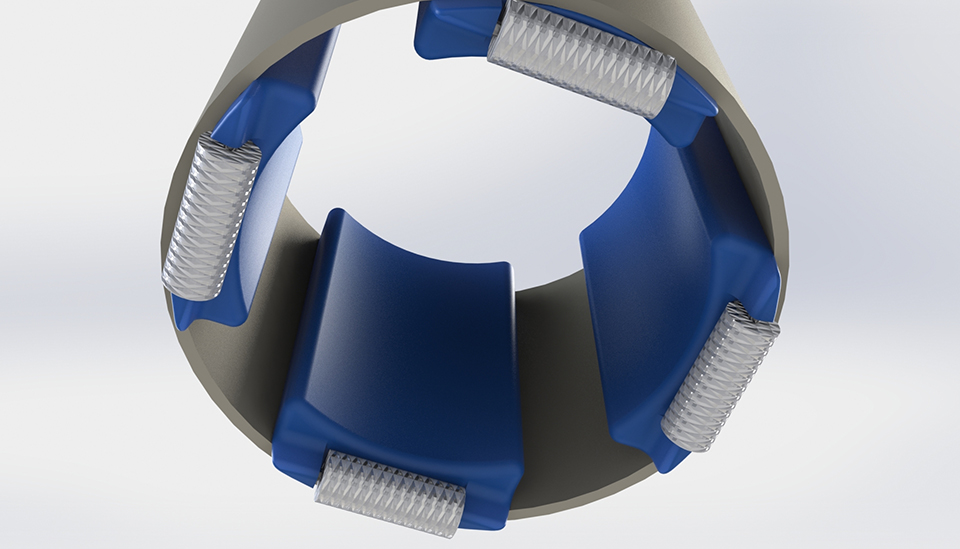 Unintended pregnancies and sexually transmitted infections (STIs) are increasing, despite public awareness campaigns. Condom use, shown to be an effective response, is hampered by negative perceptions of decreased pleasure and sexual performance. To increase condom use, the Barrier team focused on behavioral and user experience considerations and is developing a novel condom applicator that facilitates efficient, effective application and penile stimulation during condom placement.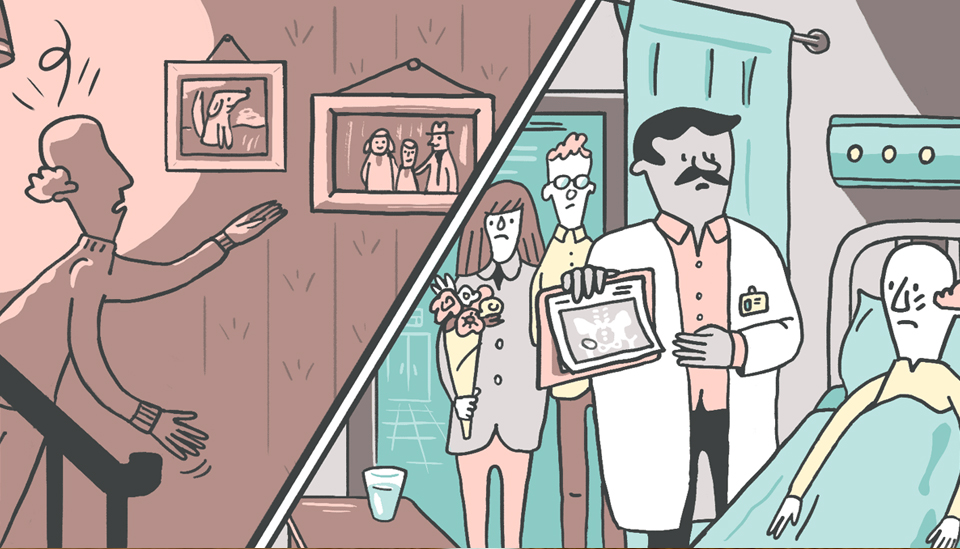 Staying hydrated is critical for everyone, and it gets harder with age. The consequences of poor hydration are severe and surprisingly common, especially among the elderly. The Hydration team is designing a technology to help the elderly and their caregivers track hydration status, helping to prevent problems and intervene swiftly when necessary.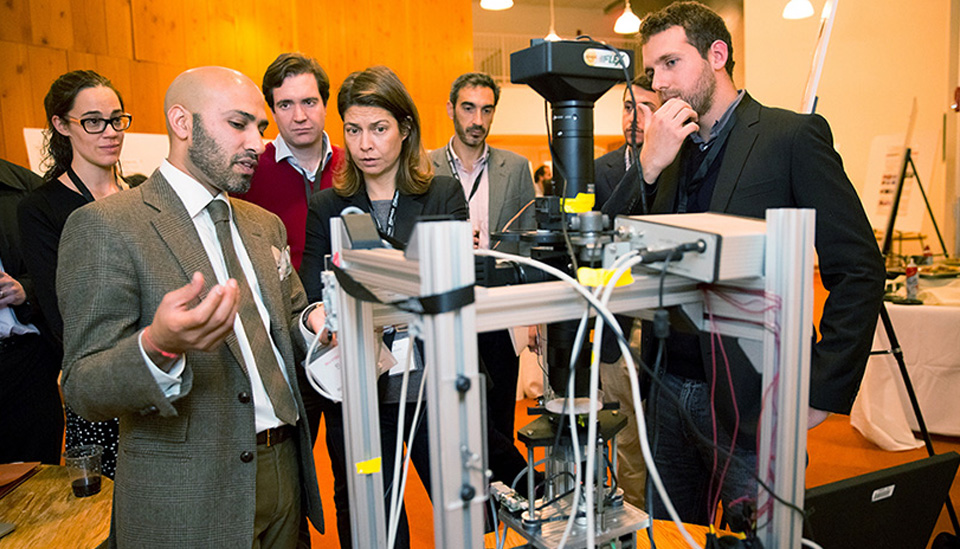 Projects that can enable earlier, better responses to disease and injury
Reinventing cytometry by providing a means for high-throughput analysis of a blood sample in a monolayer preparation, thereby enabling the identification of rare cells for cancer and other applications. Licensed by Cytognos
Improving colonoscopy lesion detection to reduce colorectal cancer mortality by providing enhanced visualization of difficult-to-see lesions. Transitioned to become a research program at JHU
Detecting an insufficient nutrient transport in the placenta that may put a fetus at risk and indicate the need for early delivery. Transitioned to become a research program at BCH and MIT
A new technology to detect early signs of Parkinson's disease via native finger interaction with electronic devices during routine use.  Licensed by startup nQ Medical
A new technology to help primary care physicians to quickly identify potentially malignant skin lesions. Transitioned to startup LuminDx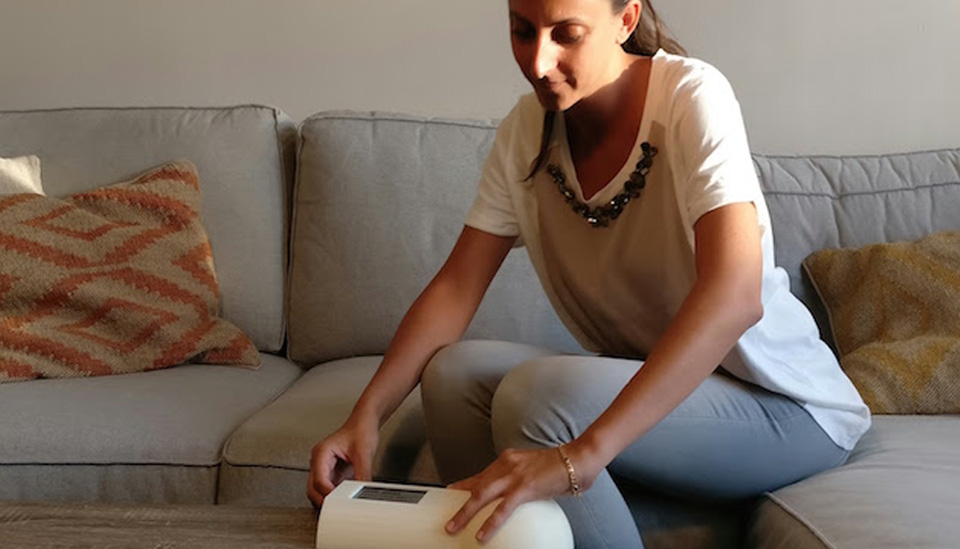 Projects that can help people achieve and maintain better health
Developing imaging biomarkers that help distinguish bipolar disorder from major depressive disorder.
Improving access to eyeglass prescriptions with a new hand-held autorefractor suitable for field use and enabled by advanced optics and analytics. Licensed to startup PlenOptika
Non-invasive screening for dangerously-low white cell counts to provide a first-line indicator of infection and risk of infection, in particular during cycles of chemotherapy. Licensed to startup Leuko
A new wearable technology to provide positional feedback to scoliosis patients to help them control their spinal alignment and reduce their risk of progression and need for more traumatic therapies. Transitioned to AsanawearTech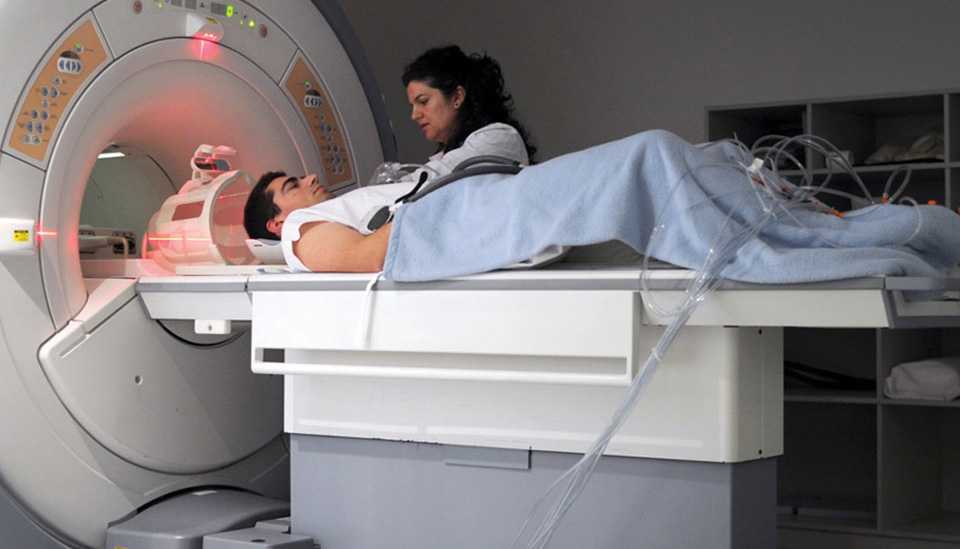 Projects that can make clinical care safer and more effective
Marker for cardiac risk following suspected pulmonary embolism derived from automated analysis of computed tomography (CT) images. Licensed by imbio
Non-invasive method to detect meningitis in infants, thereby avoiding the need for lumbar puncture. Licensed by startup NBS Newborn.Solutions
Enabling simultaneous imaging of multiple PET radiotracers to improve oncologic, neurologic, and cardiac disease management.
Hardware and software innovations to provide personalized MRI to enable enhanced resolution for earlier detection of multiple sclerosis and safe imaging protocols for patients with implanted electrodes.
Monitoring the efficacy of chemotherapy through imaging markers that target the initial stages in tumor cell death, particularly in cancers like melanoma where tumors develop a resistance to therapy.
Developing novel MRI approaches to measure tissue fibrosis in patients with pancreatic cancer as an indicator of therapeutic efficacy
New frontier in cancer treatment
Leuko Labs: White blood cell monitoring without drawing blood
Launched from Catalyst project Team Leuko, Leuko Labs designed PointCheck, the first device for non-invasive white cell monitoring. PointCheck is fast, portable and simple to use. By removing the need for a blood draw, millions of immunosuppressed patients can now be tested more frequently, moving towards improved quality of life and improved clinical outcomes.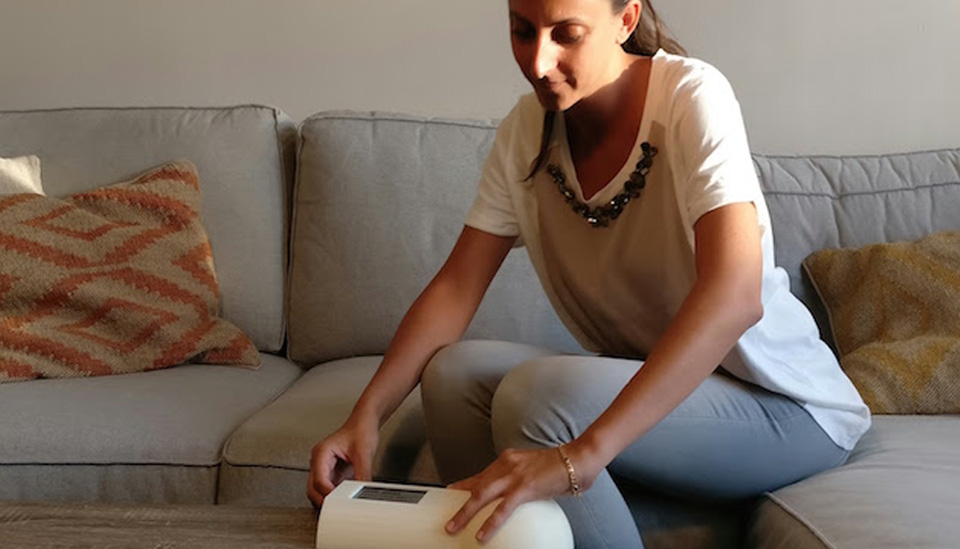 PlenOptika: Improving access to vision care for a billion people
PlenOptika is the startup company that emerged from Catalyst project Team Eye in 2014. Their flagship product, QuickSee, is a clinical-quality handheld autorefractor that will help vision care professionals bring high quality care to anyone in the world. QuickSee has already measured 3 million eyes in at least 25 countries.
---