The Catalyst Fellowship at MIT linQ
Bring your talents to identify and develop research projects with high potential for healthcare impact.
The Catalyst program fosters the development of enabling technologies to address unmet medical needs. We encourage anyone interested in this end-goal to apply.
Consider the Catalyst experience if you:
want to learn (or learn more) about how to identify unmet medical needs and develop well-matched solutions (especially technical solutions),
have agency in determining what ideas you wish to pursue,
want to learn to make a case for why your work will advance medicine and healthcare,
enjoy working in teams that are diverse in terms of profession, discipline, and more,
value mentorship provided by a professionally-diverse team of Faculty mentors, and
are a scientist, engineer, clinician, and/or researcher from any field interested in tackling medical challenges.
Commitment
Initial commitment: 20% time over 6 months (January to mid-July)
Full opportunity: Multi-year, team based research project, led by a team of Fellows. (Contingent on project proposal approval)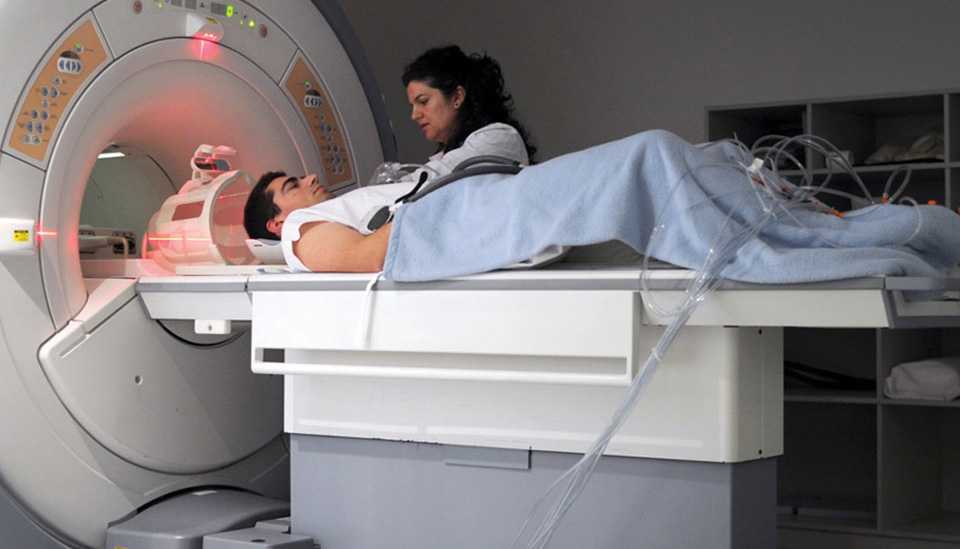 Focused on real-world medical innovation opportunities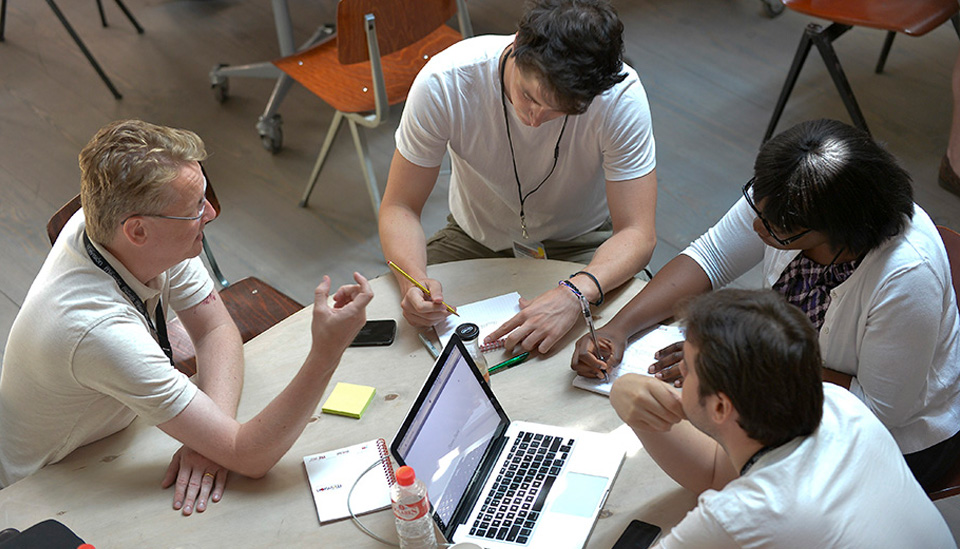 Collaboration across medicine, technology, and business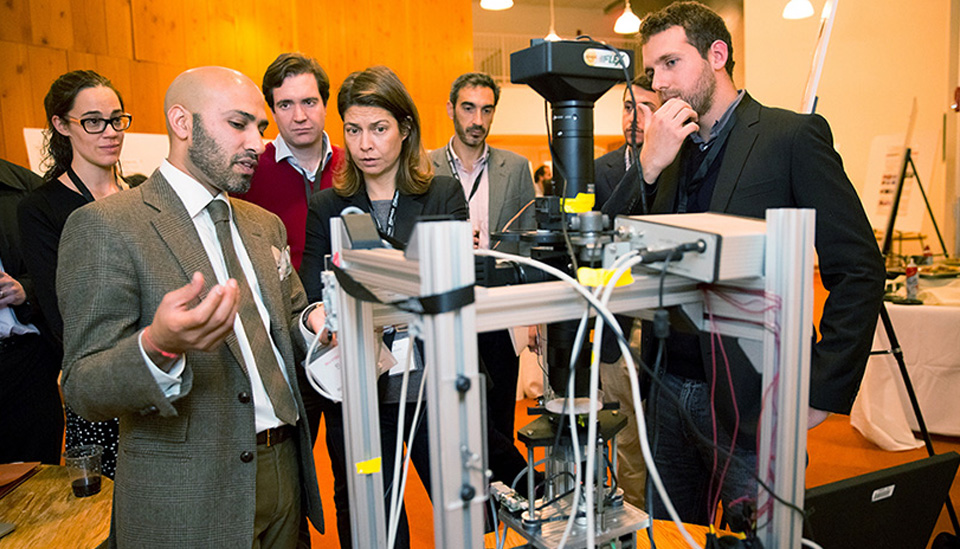 linQ Innovation Method accelerates impact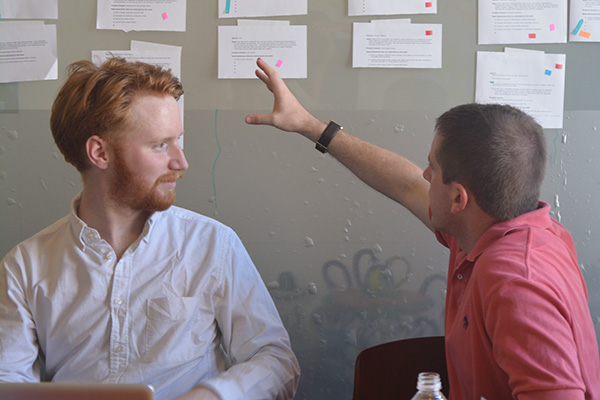 New project discovery with high potential to achieve health impact and without the constraints of a single lab or organization.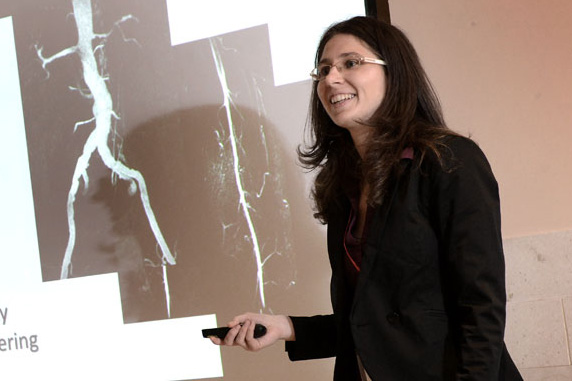 Process driven by you in a multi-disciplinary team based environment. Past teams have established new lines of research, launched start-ups, and embarked on new career trajectories.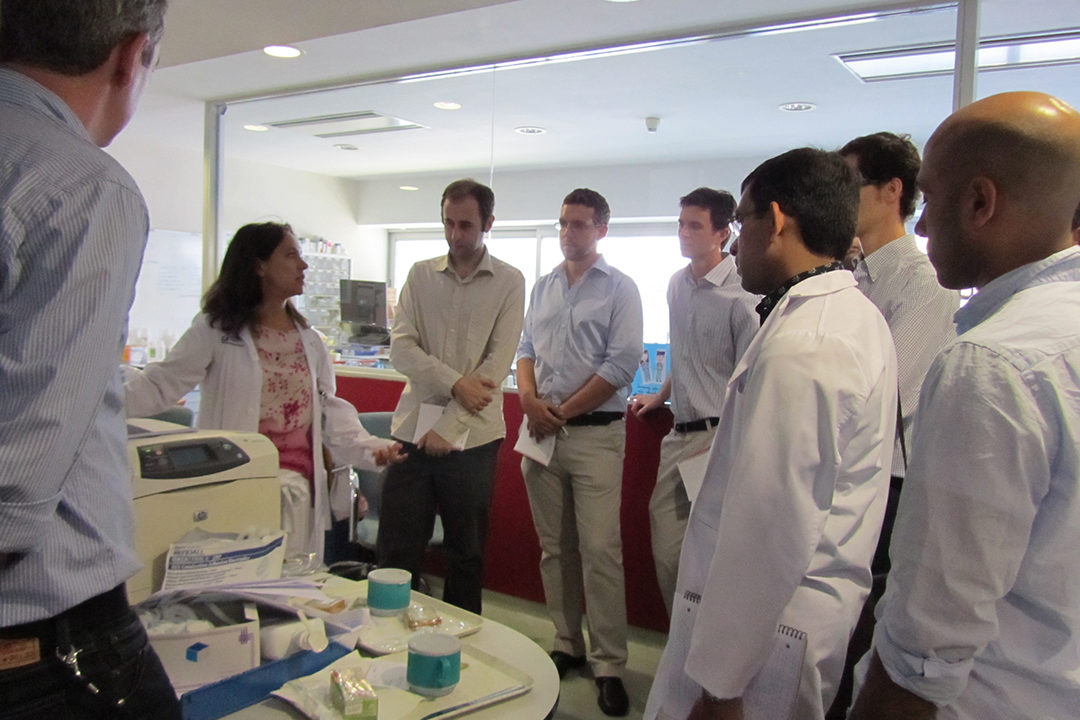 Mentored by a unique network of leading experts in their field from academic research and industry that shortens the time to realize meaningful healthcare outcomes.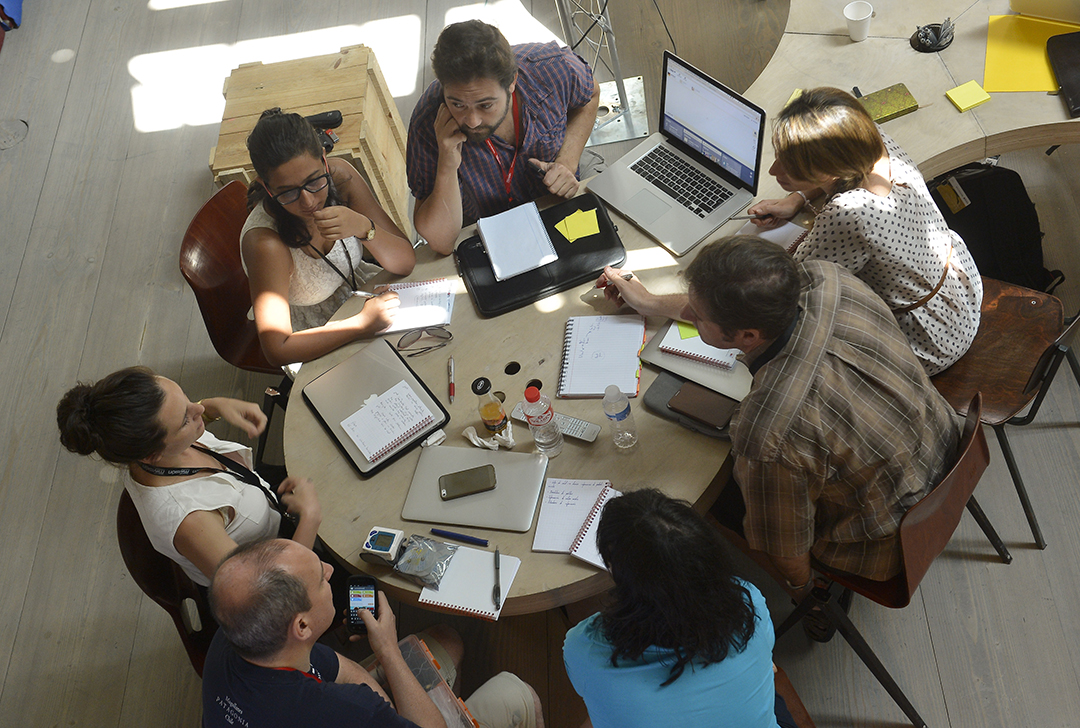 A proven MIT linQ Innovation Method that focuses on real-world medical innovation opportunities and accelerates impact.
Dr Michael Charness, Chief of Staff for the Boston VA Healthcare System, explains the importance of innovation to improving patient care, and how innovation achieved in real-world practice.
"Before Catalyst I knew how to develop technology. Now I know the steps needed to have impact."
Germán González Serrano, PhD, 2011 cohort Fellow
See the Fellows' projects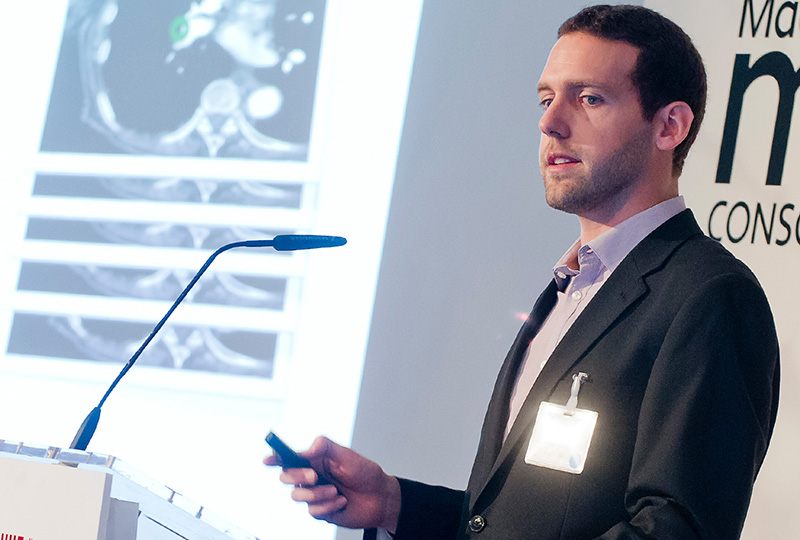 "Before Catalyst I knew how to develop technology. Now I know the steps needed to have impact."
Germán González Serrano, PhD, 2011 cohort Fellow
See the Fellows' projects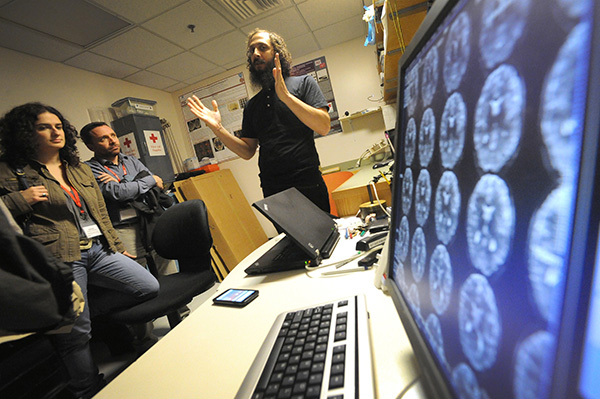 Proof of Need
Proof of Need: Identify and evaluate relevant unmet medical needs by visiting laboratories, talking with clinicians, and exploring the literature.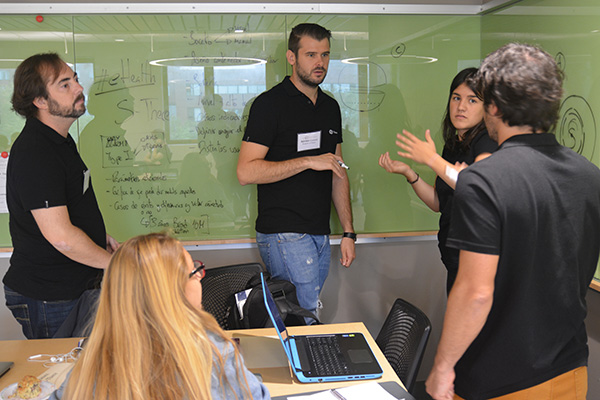 Proof of Opportunity
Proof of Opportunity: Identify and evaluate a set of possible solutions. Meet with key stakeholders to assess their potential of solving the unmet need.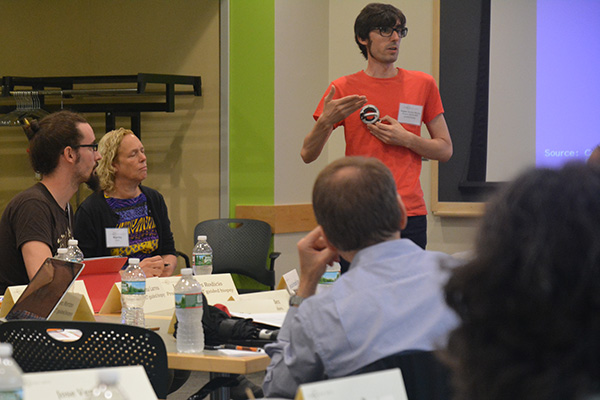 Project Proposal
Project Proposal: Develop a research project plan with milestones over a 12-18 month time frame.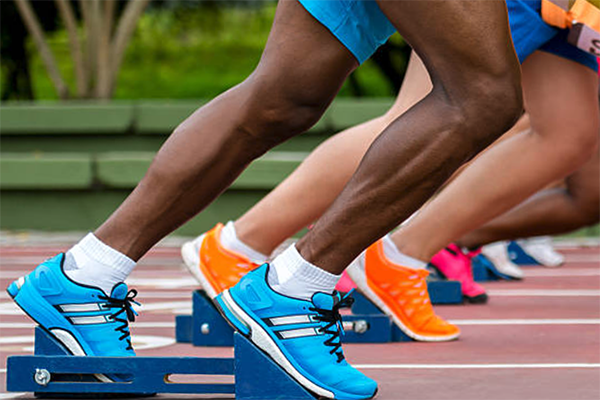 Outcome
Outcome: Portfolio of validated research projects for ongoing mentorship, with real opportunity to transition to the project execution phase, project execution—exploration of funding and commercialization opportunities. Learn more about the Catalyst process
Catalyst is appropriate for those with interest and willingness to spend time in research, innovation, and health.
We seek a multi-talented cohort, including:
Engineers, scientists, clinicians, researchers, designers, entrepreneurs, business developers, etc.
Experienced professionals
Advanced trainees nearing completion of their advanced degrees (e.g., postdocs, fellows, other professional degree candidates, etc.)
VA- and non-VA-affiliated;

If VA-affiliated, be from one of the sites in the VHA Innovators Network
Participants join as individuals to form teams and identify new lines of research. We do not expect candidates to have an ongoing research project to "bring" to the program, though having had some research or project experience is important. See the profiles of recent fellows, from 2021 and 2020.
While we expect candidates to have some identified area of expertise, we do not specify that area, nor do we expect candidates to be deeply familiar with the research/innovation priorities. Through our process, Fellows working in teams learn from one another, gain from hearing the perspective of others (even those who are not expert), and sometimes Fellows have to unlearn (or set aside) what they know about a problem to open the door to observations and, ultimately, innovation.
Faculty serving as mentors will help guide you through the Catalyst process, which involves cycles of convergent and divergent thinking, trial and error, iteration, progress, reassessment, creativity, critical thinking, and more iteration. Although seldom a linear path, it is always an exciting one for those who are ready for a journey from insight to impact. You and your teammates will ultimately decide which projects to move forward. Applicants don't need to know a lot about entrepreneurship or innovation.
A limited amount of funding is available to support Fellows in the program.
Common attributes of successful fellows
Ability to apply logic and critically analyze and synthesize a broad range of source materials
Ability to differentiate between validated facts and not-yet-validated assumptions, and to ideate a process to validate assumptions
Willingness to work outside their field of expertise
Ability to communicate ideas and collaborate with others with different expertise and experience
Ability to design, create and build new technologies to solve critical problems
Willingness to "own" your career and your project (rather than depending on direct supervision)
Ability to receive and synthesize constructive criticism
A team player willing to fulfill different roles in research projects
Experience in developing and implementing research proposals
Be willing to work in a process that is chaotic, creative and free of pre-conceived ideas or pathways
Other Catalyst roles
If you're interested in Catalyst, but not interested in becoming a Fellow, there are additional roles.  Indeed, Catalyst depends on input and participation from a wide range of individuals, and in various capacities to reach our goals. Roles include (but aren't limited to): serving as a subject matter expert, reviewing interim work by Fellows, professional development advising, teaching workshops, making connections, allowing shadowing experiences, access to labs or data, longitudinal mentoring, and curriculum development. If you're interested in participating in Catalyst in one of these roles, please complete the short survey linked below.
Catalyst participation survey
Applications for Catalyst are not open yet, but if you're interested please subscribe to our email updates.
FAQs
Want to learn more? We have detailed answers to frequently asked questions.
Want to know more about the VA–MIT partnership in Catalyst and what it means for VA providers?
Learn more about the VA–MIT partnership
Catalyst projects involve Fellows and their international teams of collaborators. They focus on identifying unmet medical needs that can be addressed by new biomedical technologies. Successful Catalyst projects demonstrate a real potential for healthcare impact.