Mercy Asiedu, PhD
Postdoctoral Fellow at the MIT Computer Science and Artificial Intelligence Lab
Mercy Asiedu is currently a Schmidt Science Postdoctoral Fellow at the MIT Computer Science and Artificial Intelligence Lab, working with Dr. Regina Barzilay to develop machine-learning tools for breast cancer risk assessment. Prior to this, she received her PhD from Duke University Biomedical Engineering, with a certificate in Global Health at Dr. Nimmi Ramanujam's Center for Global Women's Health Technologies. While at Duke, she developed the Callascope, a device that reimagines the current gynecological exam and provides women with more autonomy over the exam, by enabling speculum-free, self-imaging of the cervix.  This invention came out of a need to develop a device to improve access to cervical cancer screening in resource limited settings and she validated it in clinical studies at Duke University Medical Center and in Greater Accra Regional Hospital. She won several awards for this invention including the Lemelson-MIT Graduate Student Inventor Award, Duke Health Innovation Shark Tank, CUGH/Wasserheit Young Leader in Global Health Award, and the CISCO Global Problem Solver Challenge. Prior to Duke, she obtained her BSc. in Biomedical Engineering with a minor in Business from the University of Rochester. Ultimately, Mercy's career interests lie in using technological advances to bridge healthcare disparities. She is excited to be part of the Catalyst 2020 Fellows, for the opportunity to work in a multidisciplinary team towards developing and commercializing impactful, need-driven solutions for healthcare.
Lola Baird, LICSW
Senior Social Worker and Program Coordinator for the Polytrauma/Traumatic Brain Injury Clinic, VA Boston Healthcare System
Hailing from Detroit, Michigan, Lola Baird, LICSW received her BA in English Literature from the University of Michigan, Ann Arbor. Following an undergraduate internship with the Washtenaw County Office of the Public Defender, Lola developed a passion for advocating for underserved populations. Lola pursued a graduate degree in Social Work at Boston College and in 2011 received her MSW with a concentration in Clinical Mental Health. Lola has been a fulltime Social Worker with the VA Boston Healthcare System since February 2012 and has worked in many areas of the hospital system. Starting her career in the Community Residential Care program, Lola provided clinical case management services to Veterans with chronic mental illnesses who live in VA-contracted community group homes. Lola then transitioned to the General Mental Health clinic where she assisted with developing the practices and guidelines for Social Work Case Management within outpatient mental health clinics, provided regular and ad hoc mental health coverage in the Brockton Urgent Care clinic, and served for 2-years as the Military Sexual Trauma Coordinator for VA Boston. Lola currently serves as the Senior Social Worker and Program Coordinator for the Polytrauma/Traumatic Brain Injury clinic where her primary duties include planning, developing, implementing, and evaluating the Polytrauma/TBI program at VA Boston, along with coordinating service delivery for Veterans seen in the clinic.
Vyda Bielkus
CEO Health Yoga Life, EMBA Candidate at MIT Sloan School of Management
Vyda Bielkus is the co-founder and CEO of Health Yoga Life (HYL) and is currently an Executive MBA candidate at MIT. HYL is a health & wellness company which operates yoga studios in Boston and Cambridge, offers yoga teacher training, an online health coach training and corporate wellness programming. Through its corporate division, HYL brings meditation and healthy lifestyle seminars, yoga classes, and coaching services to corporations of all sizes. Vyda co-developed the coaching tool, the Emotional Responsibility Method™, to help individuals make lasting lifestyle behavior change.  She has frequently been a featured expert in the media, including Boston Magazine and WCVB-TV. Additionally, to HYL, she is currently working on a digital health app to simplify diagnosing and treating UTIs while continuing to offer the gold-standard of care. Previously, Vyda worked in startup operations in niche industries helping them grow into fully functioning multimillion-dollar B2B and B2C enterprises. As a graduate of Wellesley College, she is committed to fostering women leadership and building empowered and inclusive work environments.
Mark Drinkwater, MSN
Acute Care Nurse Practitioner at VA Boston Healthcare System in Emergency Services
Mark Drinkwater is a board-certified Acute Care Nurse Practitioner currently serving veterans at the Boston VA Healthcare System in Emergency Services. Prior to his current position he was part of the Division of Neurosurgery at UMass Memorial Medical Center in Worcester, Massachusetts. He holds a Masters of Science in Nursing awarded in 2008 from the MGH Institute of Health Professions, a Graduate Certificate in Bioinformatics from Northeastern University in 2002, and a Bachelor of Science in Biology from Northeastern University in 1997.
Previously, he has worked as a dosing nurse in a methadone clinic, a Senior Pathology Technician at the Brigham and Women's Hospital Division of Neuropathology, Associate Scientist in Quality Assurance manufacturing diagnostic reagents, a Heavy Anti-armor Weapons Specialist, and an Infantry Sergeant.
He currently works process improvement at VA Boston through participation in medical center committees, shared governance processes, and the VA Innovation Ecosystem. He is interested in medical informatics and the possibilities of wireless technology to improve resource allocation.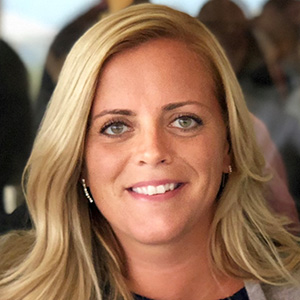 Amy Hanson
Assistant Nurse Manager VA Boston Healthcare System
Amy Hanson is the Assistant Nurse Manager of a 36-bed, post-acute transitional care unit within VA Boston.  Amy's journey began with the VA in 2011 as a Licensed Practical Nurse on a long-term care unit.  As the mission of the unit evolved into a post-acute transitional care unit, Amy was motivated to continue her education.  In 2014, she completed her Associates Degree in Nursing and became a Registered Nurse within the VA.  One year later, she earned the role of Assistant Nurse Manager, and currently maintains this role within the Community Living Center (CLC) in Brockton, MA.
Amy has been instrumental in demonstrating best practice and evidence-based care at the bedside.  Amy offers our Veterans support, advocacy and empowerment as she helps them achieve maximum rehabilitation and meet their medical needs.
Amy actively participates in many quality improvement projects and committees. Her contributions to improving accountability, communication, efficiency and reliability has aided in improving the Quality Metrics within the CLC, increasing the facilities star rating from one star to four stars. 
In 2012, Amy was awarded a Certificate of Appreciate in Recognition of a Job Well Done.  In 2013, she received a Special Contribution Award and Employee of the Month.  In 2016, Amy received a Certificate of Appreciation and was nominated for the Secretary's Award for Excellence in Nursing in 2014 and 2018.  In 2019, Amy was recognized by her peers and received the MacGyver Award in nursing.  
Amy holds a Bachelor of Science in Nursing from Simmons University.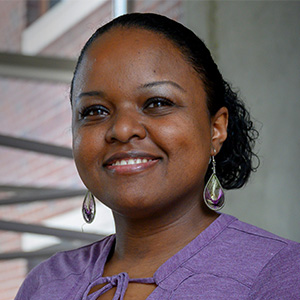 Natrina Johnson, PhD
Candidate in Health Services Research at Boston University School of Public Health, and researcher in the VA Boston Healthcare System
Trina Johnson is a Doctoral Candidate studying Health Services Research at Boston University School of Public Health, and is also a graduate student researcher in the VA Boston Healthcare System.
Ms. Johnson has research interests that include examining and addressing disparities in access and treatment outcomes among people with co-occurring mental illness and substance use disorders as well as associated Hepatitis C and HIV. She aims to effectively integrate qualitative and quantitative research methods in both biomedical science and public health to better understand the relationship between mental illness and substance use disorders.
Aligned with this goal, the focus of Ms. Johnson's dissertation research is to learn the impact of post-traumatic stress on treatment of opioid use disorder utilizing transdisciplinary methods in basic sciences and health services research. Part of this work includes the development of a co-morbid animal model of PTSD and OUD, quantitative analysis of administrative claims data, and qualitative analysis of data she is collecting from patients and providers.
Ms. Johnson is also incorporating her training as a health services researcher in her role as a member of the Board of Directors for the Berkeley Free Clinic in California, where she is leading efforts to design, implement, and analyze data from a community based evaluation survey that assesses the extent to which the health services offered at clinic meets the needs of current clients and members of the local community.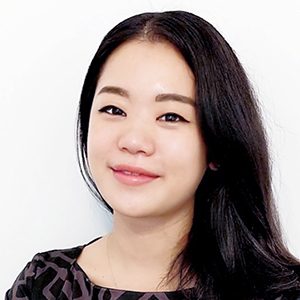 Nahun Kim
MS Candidate at MIT's Integrated Design + Management
Nahun (Nani) Kim is a designer, design researcher, and an innovator who strives to highlight the value of human centered design in product development process. She obtained her BFA in Industrial Design at RISD in 2015, and is currently pursuing Master of Science in Engineering and Management at MIT Integrated Design and Management. At the MIT IDM Program, she is combining her design background with business and engineering to become a versatile designer that can manage diverse aspects of product development process from the research and ideation process to product launch.
During her career life previous to MIT, she worked at LG Hausys for four years as a surface product designer. As a surface product designer, she researched material needs in healthcare, commercial, and residential markets. Nani particularly focused most of her research on the healthcare market as it was a growing market with specific materials demands. She designed antibacterial acrylic solid surfaces adequate for healthcare application. To make surfaces more usable in healthcare applications, she also designed ADA compliant sink products that fit the user needs. Her surface products and sink products are applied in a number of healthcare facilities and senior living homes today.
As a Catalyst fellow, she will continue to answer to the healthcare market needs. She will utilize human centered design approaches in identifying unmet needs in the healthcare market.
Jonathan Li
PhD Candidate in Computational & Systems Biology at MIT
Johnny Li is a PhD student in Computational & Systems Biology at MIT in Prof. Ernest Fraenkel's lab in the Biological Engineering department. His doctoral work centers on developing machine learning algorithms for integration of clinical and multi-omics datasets to study disease subtypes of Amyotrophic Lateral Sclerosis (ALS). He is a central role as a leading computational biologist in the AnswerALS Consortium which is working to create 1000 stem cell lines from ALS patients and controls. This is the largest ALS study of this size using iPSCs. He has found several pathways implicated in C9orf72-ALS pathology and is now examining the causal relationships within these pathways to find candidates for drug interventions. Previously Johnny received undergraduate degrees in stem cell biology and computer science from Harvard College where he worked in Prof. Doug Melton's diabetes lab studying the regulation of betatrophin, a hormone implicated in beta-cell proliferation. 

Johnny is passionate about incorporating individualized patient metrics into the healthcare pipeline to improve patient outcomes. He is excited to work with other Catalyst fellows to identify needs and solutions in the healthcare space. In an age where artificial intelligence is taking center stage in healthcare, Johnny believes his academic background in computational biology will prove to be a powerful asset in the Catalyst program.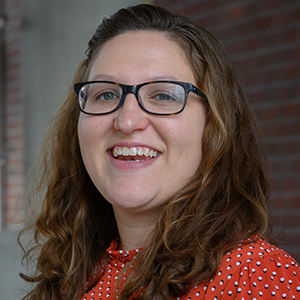 Chelsey Solar, PhD
Fellow in Medical Informatics at VA Boston Healthcare System
Chelsey Solar is currently a postdoctoral fellow in Medical Informatics at VA Boston Healthcare System.  She obtained her Ph.D. in Clinical Health Psychology from East Carolina University and completed her clinical psychology internship at VA Boston, Behavioral Medicine Track.
Chelsey's research and clinical background is in cognitive behavioral interventions for health behavior change and management of comorbid mental and physical health conditions.   She has extensive experience working as a member of interdisciplinary clinical and research teams to address outcomes in obesity, type 2 diabetes, and cardiovascular disease.   In particular, Chelsey is interested in eHealth and mHealth interventions.  As part of her graduate work, Chelsey co-created and scientifically investigated the feasibility and initial efficacy of a novel, targeted nutrition self-monitoring and goal setting mobile phone application.   She also competed in local and state-wide entrepreneurial competitions to better understand development of mHealth technology from an industry perspective. Currently, her research is focused on assessing and enhancing engagement in technology supported behavioral health interventions.  Additionally, she provides evidence-based psychotherapy to veterans at VA Boston within the Behavioral Medicine Clinic.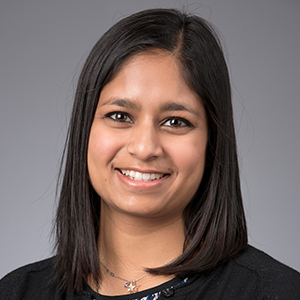 Smrithi Sunil
, PhD
Candidate in the Biomedical Engineering Department at Boston University
Smrithi Sunil is a PhD student in the Biomedical Engineering Department at Boston University. She received her BS in Biomedical Engineering with a minor in Electrical Engineering from Case Western Reserve University in May 2015. During her undergrad, she worked with Dr. Jeffrey Capadona on characterizing the inflammatory response that results from intracortical microelectrode implants. She worked on engineering solutions to minimize the deleterious effects of the inflammatory response and improve longevity of the implanted electrodes.
Her current research with Dr. David Boas is focused on understanding the impact of stroke on neurovascular coupling. She is using multimodal imaging techniques to characterize the structural and functional changes following a stroke in rodents. The goal of Smrithi's project is to evaluate the evolution of structural and functional components of neurovascular recovery to understand the effects of these elements on neurovascular coupling and thereby better interpret fMRI signals in humans during stroke recovery.
Smrithi is constantly thinking about the translational potential and the direct impact of the research projects she is involved with and is passionate about developing impactful technologies to improve healthcare.
Eric Swart, MD
Assistant Professor at University of Massachusetts
Eric Swart is a board certified orthopaedic surgeon at the University of Massachusetts. He has an undergraduate degree from the Massachusetts Institute of Technology in Chemical Engineering, attended Harvard Medical School in the Health Sciences and Technology (HST) program, and completed his residence at Columbia University. He is fellowship trained in orthopaedic trauma surgery from the Carolinas Medical Center, and currently practices surgery as an assistant professor of orthopaedic surgery at the University of Massachusetts Level 1 trauma center in Worcester, MA.
Eric has been involved in research throughout his training, ranging from tissue engineering work at MIT to MRI development at MGH to powered robotic prosthesis development for amputees at MIT's Media Lab. He conducted a dedicated clinical research training fellowship during his residency. His clinical interests include management of high energy musculoskeletal trauma as well as osteoporotic fragility fractures and other complex extremity injuries. His research interests involve the use of novel technology to measure mobility outcomes after surgery, pain control, and economic analysis.
Christine Zhang
MBA Candidate MIT Sloan School of Management
Christine Zhang is a first-year MBA student at MIT Sloan School of Management and is pursuing healthcare certificate and business analytics certificate at MIT Sloan. Before coming to Sloan, she worked at McKinsey Shanghai Office for three years as a core member of McKinsey Greater China Healthcare Practice. Christine was dedicated to serving pharmaceutical companies, biotech companies and public/private hospitals in China on a wide range of commercial topics including product launch, portfolio management, market access, sales force effectiveness and innovation.
Her project experiences include:
Designed product launch strategy for a local Chinese biotech for their first-to-market biological therapy for cancer

Developed China market entry strategy for a biotech in US by designing China-specific market access strategy, analyzing market dynamics and forecasting financial implications

Designed the first medical innovation center with the function of academic medical center and startup incubator in a development zone in China

Developed a new management approach for an MNC pharmaceutical company to prioritize product portfolio and allocate resources

Designed medical affair strategy for an MNC pharmaceutical company to support the launch of its first TKI drug in China
Christine has a bachelor's degree in economics and finance from Shanghai Jiao Tong University, with a graduation project in the economics of China healthcare system.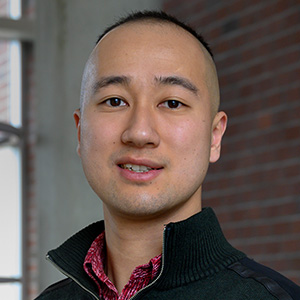 Kai Zhang, PhD
Senior Manager, Clinical Biomarkers and Diagnostics, Amgen
Kai Zhang is a Senior Manager for Clinical Biomarkers and Diagnostics at Amgen where he leads global cross-functional teams to manage diagnostics portfolio and develop diagnostics strategy for the Amgen pipeline. Prior to Amgen, Kai Zhang was a project manager for diagnostics biopharma strategic alliances at QIAGEN, where he leads, drives and motivates over ten global cross-functional teams to ensure that diagnostics biopharma strategic alliances projects are appropriately specified, planned, resourced, and delivered within time and budget. Kai also served as a Diversity and Inclusion Ambassador and Sustainability Committee Representative. Through those programs, he worked with colleagues to promote diversity and inclusion and sustainability across the North America local offices and support global initiatives.

Kai earned his Ph.D. in pharmacology from the University of Kentucky and has a combined love for biomedical research and business. He has a strong passion in advancing health equity and making cost-effective diagnostics tools and treatments a reality for every patient, especially for those in the regions challenged by healthcare shortages. In graduate school, Kai served as the president of Pharmacology and Nutritional Sciences Department's student body, a graduate student Senator-at-Large for Student Government Association and on the Student Philanthropy Board and the University Appeals Board. He founded the Kentucky Fetal Alcohol Syndrome Awareness Association with colleagues, where he had led the team to deliver over 100 workshops and seminars to raise awareness regarding the effects of consuming alcohol during pregnancy in six Eastern Kentucky and West Virginia counties. Due to his community service and leadership experience, Kai received the Student of the Year Award and the Dr. Benjamin Nero Student Inclusive Excellence Award. Kai is also a seasoned public speaker and excellent at translating complicated concepts into clear, concise and simple terms that can be understood and retained by professionals in the field as well as layman. He has had the honor of being the recipient of several awards for research and business presentations and competitions. As a Fellow in the Catalyst Program, he would like to work with other team members to harness clinical ideas and translate them into impactful products and services to improve patient care.