Spring 2020 Independent Advisory Panel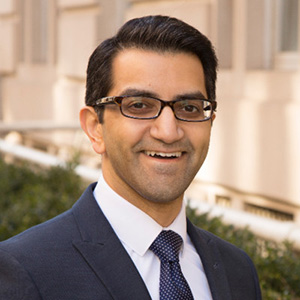 Saurabha Bhatnagar, MD
Chief Medical Officer, Head of Technology & Performance, UnitedHealthcare
Dr. Saurabha Bhatnagar leverages his deep knowledge of medicine, technology, human centered design, and quality to drive healthcare innovation globally. He is a computer scientist turned Physical Medicine & Rehabilitation (PM&R) physician. Dr. Bhatnagar is the Chief Medical Officer, Head of Technology & Performance at UnitedHealthcare (UHC), a Fortune 5 company.
Prior to joining UHC, he served as the Deputy Chief Medical Officer for Electronic Health Record Modernization (EHRM) in the US Department of Veterans Affairs (VA). EHRM is a $16+ billion program deploying a new operational system across 150+ VA hospital systems and 1000+ outpatient centers of care impacting ~9 million Veterans annually and ~330,000 employees in all 50 states. During his tenure in the VA, he held enterprise-level, senior executive roles as the Assistant Deputy Undersecretary for Health for Quality/Safety/Value (Chief of QSV), Chief Medical Information Officer for EHRM, Deputy Assistant Deputy Undersecretary for Health for QSV (Vice Chief/Chief of Staff of QSV), & Innovation Officer. In these roles, he led the formulation and establishment of national healthcare policies, programs, and operational initiatives that fulfill the enterprise mission of providing safe, reliable, and high-quality healthcare.
Dr. Bhatnagar is faculty at Harvard Medical School, where he has served as Associate Director - PM&R Residency Program. Dr. Bhatnagar earned a bachelors in Computer Science with Honors from Illinois Institute of Technology (IllinoisTech) and doctorate from Chicago Medical School-RFUMS. He completed a PM&R Residency at Wayne State University-Oakwood and a Traumatic Brain Injury / Neurorehabilitation Fellowship at Harvard Medical School.
In 2019, IllinoisTech awarded him the Outstanding Young Alumnus award and VA awarded him the Deputy Undersecretary of Health Commendation. He has been a Visiting Professor and a keynote speaker globally focusing on health technology strategy & operations.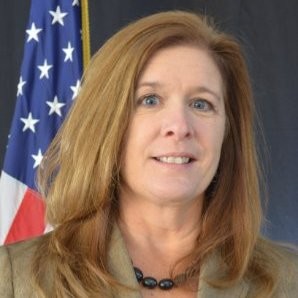 Bonnie Charland, PhD
Associate Director of Quality Management, VA Boston Healthcare System
Bonnie Charland, PhD, MBA, RN, NE-BC has a multidimensional career in healthcare that includes clinical practice, nursing leadership and organizational excellence. She has worked in for-profit, non-for-profit and federal healthcare systems. Her research area of interest is in nursing systems and organizational excellence. She has LEAN Six Sigma Greenbelt certification and is a National Baldrige Examiner. Dr. Charland has responsibility for VA Boston's Innovation Program which has seen many projects funded and shared Nationally. Additionally, she mentors clinicians in quality improvement, innovation and organizational excellence.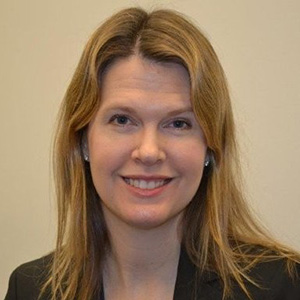 Heather Davidson, MD
Deputy Chief of Staff, VA Boston HCS; Hospitalist

Assistant Professor at Boston University School of Medicine
Dr. Heather L. Davidson currently serves as Deputy Chief of Staff at VA Boston Healthcare System
. In her role as Deputy Chief of Staff,
Dr. Davidson provides
oversight of multiple clinical services, ad hoc quality improvement and systems redesign projects, and the leadership of the professional standards board and medical staff office. 
She previously served as the interim Chief of Medicine for VA Puget Sound in Seattle, WA and acting Vice-Chair of Medicine at the University of Washington from 2011 through December 2013, and also served as an Associate Program Director for the Internal Medicine Residency Program while at the University of Washington. Her scholarly interests include interprofessional education and quality improvement. She is a member of the Alpha Omega Alpha Honor Medical Society and was awarded an Interprofessional Education Scholarship for her work as a Teaching Scholars Fellow at the University of Washington in 2011, and completed the Senior Executive Fellow Program at the Harvard Kennedy School of Government in 2018.
She earned her B.Sc. in biology from Brown University and her M.D from the
University of Virginia School of Medicine, prior to completing her residency in internal medicine at Johns Hopkins Hospital. She currently holds an appointment as Assistant Professor of Medicine at Boston University School of Medicine, and Lecturer in Medicine at Harvard University, and remains
clinically active as a hospitalist physician on the inpatient medicine teaching services at VA Boston's West Roxbury campus.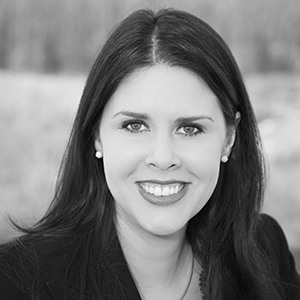 Melinda Decker
Chief Commercial Officer, Mymee
Melinda Decker is a global biopharmaceutical leader with a rare mix of both commercial and R&D expertise, developed over nearly 20 years in the pharmaceutical-biotech industry. She has broad therapeutic experience with biologic, small molecule and digital health products, across both specialty and primary care, and with both global and local markets.
Most recently she was the Oncology TA Head for AstraZeneca's digital therapeutics team, focused on improving patient outcomes through digital health. In this role, she worked to integrate medicines with technology such as connected devices, sensors, and smart packaging across the entire development cycle of launched, pre-launched, late-stage pipeline, and early clinical development products. These tools helped improve adherence, manage adverse events, improve how clinical trials are run, and collect real-world evidence. Philadelphia Business Journal honored her as a 2018 Health Care Innovator for this work. Previously, she was AstraZeneca's Diabetes TA head for digital health. Melinda joined AstraZeneca initially through MedImmune in 2011, where she led the Commercial Innovation department.
Prior to joining AstraZeneca, Melinda worked at Pfizer for 10 years, in various roles of increasing responsibilities, including commercial leadership roles, on key blockbuster products Enbrel, Protonix and Effexor. At Pfizer, Melinda held roles in global and US marketing, manufacturing, portfolio and alliance management, strategic planning and sales. She also had responsibilities in public and investor relations.
Melinda's therapeutic experience is extensive, including Inflammation, Rheumatology, Dermatology, Oncology, Infectious Disease, Pediatrics, Gastroenterology, Diabetes, Neuroscience, and Respiratory.
She holds an MS in Biochemical Engineering and an MBA in Finance and Marketing, both from University of California, Davis.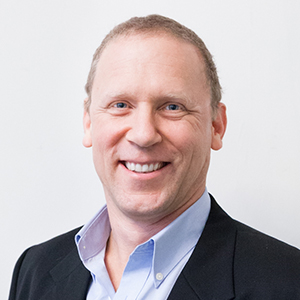 Samuel "Mooly" Dinnar
Founder of Meedance

Instructor at Harvard and MIT

Author of "Entrepreneurial Negotiation"
Samuel Dinnar is a mediator, consultant and board advisor with more than 25 years of international experience as an entrepreneur, executive, board member and venture capital investor. He is an instructor at the Program on Negotiation at Harvard Law School, teaches negotiation and mediation at the Harvard Negotiation Institute, educates executives internationally with PON Global and is a research Associate with MIT's Science Impact Collaborative.
Dinnar is founder and president of Meedance, a company providing negotiation, training, coaching and dispute resolution services to facilitate clients' business success with improved results and relationships. He builds on two decades of general management, strategic growth and operations team leadership in hi-­‐tech and aerospace, including two start-­‐ups that revolutionized their industry, while dealings across various continents and cultures.
Dinnar's academic education includes technical degrees in both aerospace engineering and computer sciences, and a PMD from the Harvard Business School. He is also an FAA-­certified flight instructor and rated jet pilot.
Dinnar is the co-­author of the 2019 award winning book "Entrepreneurial Negotiation: Understanding and Managing the Relationships that Determine Your Entrepreneurial Success" (Palgrave Macmillan), which serves as the foundation for a new course at MIT with same title.
Dinnar has helped develop and teach courses and advanced courses in Mediation, Negotiation & Leadership, both at Harvard and to many entrepreneurs and executives around the globe. Recently, in places such as London, Tel Aviv, Mexico City, Hong Kong, Athens, Nicosia, and Rome.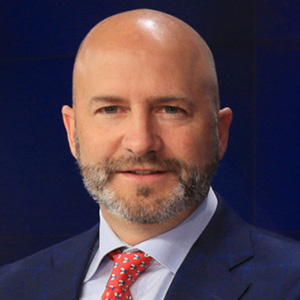 Connecting the Pharma & Healthcare industry with compliant innovation has been Febbo's trademark in over 18 years of leading health service & technology companies. In 1999, he co-founded MedPanel, a market intelligence and communication provider to the biomedical & medical device industries. When Febbo sold it in 2007 to Merriman Capital, he held dual roles as COO of the bank and CEO of Digital Capital Network which he launched pioneering digital compliance & transparency in the financial industry.
Febbo is also founder of Plexuus, an early stage payment processing platform for medical professionals with Sunshine Act-related activities. Currently, he holds the position of CEO at OptimizeRX and continues to discover, innovate and connect both products and people to meaningful experiences to improve health outcomes. Febbo holds a Bachelor of Arts in International Studies from Dickinson College, in Pennsylvania and serves on the board of The United Nations of Greater Boston, a non-profit focused on building global citizens within inner-city schools in Massachusetts.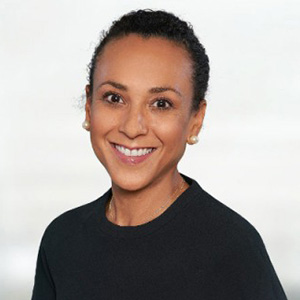 Christiana Iyasare, MD
Director, Massachusetts General Hospital Department of Medicine Innovation Program

Co-Founder, Dyrnamix, Inc.
Nahun (Nani) Kim is a designer, design researcher, and an innovator who strives to highlight the value of human centered design in product development process. She obtained her BFA in Industrial Design at RISD in 2015, and is currently pursuing Master of Science in Engineering and Management at MIT Integrated Design and Management. At the MIT IDM Program, she is combining her design background with business and engineering to become a versatile designer that can manage diverse aspects of product development process from the research and ideation process to product launch.
During her career life previous to MIT, she worked at LG Hausys for four years as a surface product designer. As a surface product designer, she researched material needs in healthcare, commercial, and residential markets. Nani particularly focused most of her research on the healthcare market as it was a growing market with specific materials demands. She designed antibacterial acrylic solid surfaces adequate for healthcare application. To make surfaces more usable in healthcare applications, she also designed ADA compliant sink products that fit the user needs. Her surface products and sink products are applied in a number of healthcare facilities and senior living homes today.
As a Catalyst fellow, she will continue to answer to the healthcare market needs. She will utilize human centered design approaches in identifying unmet needs in the healthcare market.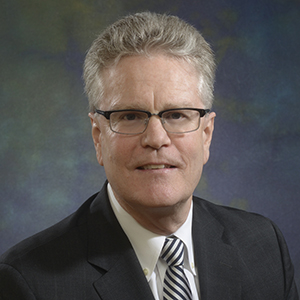 Terry Keane, PhD
Associate Chief of Staff for Research and Development at VA Boston Healthcare System

Director of the National Center for Post-traumatic Stress Disorder's Behavioral Science Division
Terence M. Keane, Ph.D. is Director of the National Center for PTSD-Behavioral Sciences Division and Associate Chief of Staff for Research & Development at VA Boston Healthcare System. He is Professor of Psychiatry and Assistant Dean for Research at Boston University School of Medicine. Dr. Keane has published some 350 articles, books, and chapters on the assessment and treatment of PTSD. For the past 39 years his program of trauma research has been supported by federal funding agencies, such as VA, NIH, DoD, and SAMHSA. Most recently he was named the Co-Principal Investigator of the Consortium to Alleviate PTSD, an initiative supported by the Department of Veterans Affairs and the Department of Defense to improve the care of active duty military and veterans with PTSD. His contributions to the field have been recognized by many national and international honors including the 2013 Distinguished Research Contributions to Clinical Psychology Award from the American Psychological Association's Society of Clinical Psychology and a similar award from the Canadian Psychological Association in 2015. In 2011, Dr. Keane received an Honorary Doctor of Science degree from Binghamton University, SUNY and in 2013 he received an honorary doctorate from the William James College for his major contributions to opening the field of psychological trauma to scientific inquiry. In 2015 he was named the recipient of the John Blair Barnwell Award from the Department of Veterans Affairs, the highest national award for those engaged in Clinical Research. He has served as President of the International Society for Traumatic Stress Studies, the Association of VA Psychologists, APA's Division of Trauma Psychology, the Society of Clinical Psychology, and the Anxiety & Depression Association of America.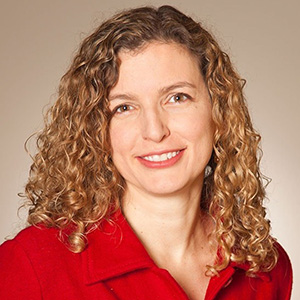 Daphne Psacharopoulos
Advisor, Digital Health, Strategy & Commercialization
Daphne Psacharopoulos leads digital strategy and integration for the CVS Health enterprise digital team. She joined CVS in 2016 to lead digital strategy and product management for the specialty pharmacy where she and her team launched products used by >80% of patients and by providers. Before joining CVS, she was Sr. Vice President and served on the management team at PatientsLikeMe, an online patient community and research network.
Previously, she founded and led Healthcare Services at Joslin Diabetes Center, which commercialized Joslin's expertise nationally, and had overall responsibility for P&L, strategy, product development, business development & operations. Earlier in her career, she was a consultant and principal in the health care practice of Boston Consulting Group and an economist with Exeter Associates.
She serves on the board of directors for Grass Roots Diabetes, a non-profit dedicated to improving health outcomes for people living with diabetes. She holds a degree in finance from McGill University and an MBA from Tuck/Dartmouth. She lives with her husband and three children in Newton, MA.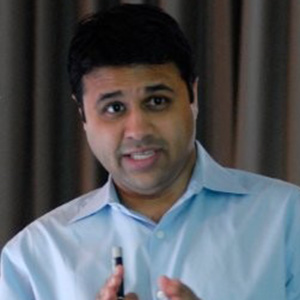 Jagesh Shah, PhD
Vice President, Gene Therapy Technologies at Sana Biotechnology, Inc.
Smrithi Sunil is a PhD student in the Biomedical Engineering Department at Boston University. She received her BS in Biomedical Engineering with a minor in Electrical Engineering from Case Western Reserve University in May 2015. During her undergrad, she worked with Dr. Jeffrey Capadona on characterizing the inflammatory response that results from intracortical microelectrode implants. She worked on engineering solutions to minimize the deleterious effects of the inflammatory response and improve longevity of the implanted electrodes.
Her current research with Dr. David Boas is focused on understanding the impact of stroke on neurovascular coupling. She is using multimodal imaging techniques to characterize the structural and functional changes following a stroke in rodents. The goal of Smrithi's project is to evaluate the evolution of structural and functional components of neurovascular recovery to understand the effects of these elements on neurovascular coupling and thereby better interpret fMRI signals in humans during stroke recovery.
Smrithi is constantly thinking about the translational potential and the direct impact of the research projects she is involved with and is passionate about developing impactful technologies to improve healthcare.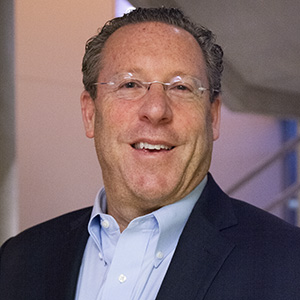 Barry Stein, MD, MBA, FSIR, FACR, RPVI
Chief Clinical Innovation Officer at Hartford HealthCare
Barry Stein, MD MBA FSIR FACR RPVI, is the Chief Clinical Innovation Officer for Hartford HealthCare (HHC) where he also practices as a Vascular and Interventional Radiologist and is an Assistant Clinical Professor at the University of Connecticut School of Medicine. He has held numerous leadership positions including Chief Imaging Informatics Officer at HHC, Vice Chair of Radiology, Chief of Cardiovascular MRI & CT, and Director of the Advanced Imaging and Quantitative Analysis Core Laboratory at Hartford Hospital. Barry graduated with his executive MBA from MIT Sloan School of Management. He received his post graduate medical training at Massachusetts General Hospital, Harvard Medical School, where he did his Radiology residency, served as Chief Resident, and completed fellowships in MRI and Vascular & Interventional Radiology. He received his medical degree from the University of Stellenbosch, Cape Town, South Africa. Barry is board certified by the American Board of Radiology in Diagnostic Radiology and Vascular and Interventional Radiology and is a fellow of both the Society of Interventional Radiology and American College of Radiology. He is a recognized expert in cardiovascular MRI and CT and was one of the pioneers in Magnetic Resonance Angiography. Barry continues to remain engaged at MIT. He serving on the Sloan Alumni Board, as an invited lecturer on Innovation, quantitative and qualitative approaches to leadership, mentor for LinQ programs in the MIT Institute for Medical Engineering & Science, host to students from the MIT Initiative for Health Systems Innovation, as well as a co-principle investigator conducting clinical and operational heath systems analytics research in collaboration with Sloan faculty at HHC. He is currently focused on building a differentiated healthcare Innovation ecosystem at HHC, to accelerate transformative healthcare delivery ideas to impact.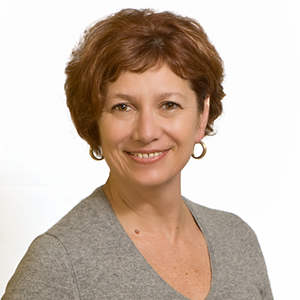 Frances Toneguzzo, PhD
Intellectual Property and Business Strategy Consultant
Frances is head of IP strategy for Life Biosciences. In this role, Frances works closely with company scientists and outside counsel to define and implement a broad IP strategy. Previously Frances was Executive Vice President, Strategic Alliances at Nantkwest Inc, a clinical stage cell therapy company in the immune-oncology space, managing corporate and academic alliances and providing strategic direction for intellectual property protection. Prior to joining Nantkwest she was Executive Director, Strategic Development, Partners Healthcare, leading Partners HealthCare's efforts related to international and national collaborations. Frances has unique experience in building and executing high value relationships gained from her prior Partners' role in managing technology transfer and other strategic activities at Massachusetts General Hospital and Brigham and Women's Hospital. During her 12 year tenure, she increased licensing revenues by a consistent 20% year over year and oversaw the launching of 73 startups in areas such as aesthetic dermatology, diagnostics and pharmaceuticals. She comes from the biotech industry, having played various technical and business development roles. She holds a Ph.D. in Biochemistry from McMaster University in Canada.